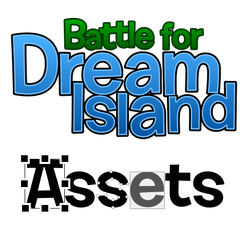 These are the bodies, limbs, and details for the characters in Battle for Dream Island, Battle for Dream Island Again, IDFB, and Battle for BFB, made easily available on this page.
Official vector collections of assets (in Flash form) are available here.
GIFs cannot be used to animate, so avoid inserting them.
Due to length, this page has been split into several subpages:
Recommended character bodies:
Fan-made assets should be posted to the following project pages:
If you are looking for an asset that isn't here, please request it by following the link below.
Community content is available under
CC-BY-SA
unless otherwise noted.