Latest episode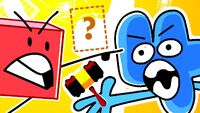 "Who Stole Donut's Diary?" is the 22nd episode of Battle for BFB, and the 53rd episode overall. The episode was released on Friday, July 24, 2020.
The episode begins with Leafy advertising the newly released Leafy plush. It then cuts over to the Have Cots living in their tower, talking about and appreciating their winning streak. Lollipop then makes a sarcastic comment on how she feels bad that the Have Nots don't have a home and have to sleep outside in the cold, and that they get to sit back in luxury. Leafy, taking Lollipop's statement literally, saying that she has a good point and gets the idea of inviting the other team into their house. Since Lollipop didn't actually feel bad for the Have Nots, she stated that there wasn't enough room in their house, despite there being plenty of room. Leafy responds with asking "Wouldn't that be the nicer thing to do?" Angering Lollipop slightly who says that they don't have to share what they won with them, and suggests Leafy goes outside. Leafy again takes her statement literally and leaves. The Cots then proceed to have a party while Leafy is gone. (Full article...)
Previous episodes: "Let's Raid The Warehouse" • "A Taste of Space" • "How Loe Can You Grow?" • "Take the Tower" • "X Marks the Spot" • More...
Did you know...
Poll
What's your favourite number?
About
Welcome to the Battle for Dream Island Wiki! We are a collaborative encyclopedia about Battle for Dream Island, and its sequels, Battle for Dream Island Again, IDFB and Battle for BFDI. We have 1,097 articles and 187,416 files.
This wiki is not run directly by any member of jacknjellify. This wiki is fan-run and is not an official BFDI website. While we aim to stay as factual and true to the show as possible, we are not gospel. Information on this wiki can be incorrect, and don't refrain from doubting information and voicing your thoughts.
Battle for Dream Island is a web-series created by jacknjellify on YouTube. It revolves around a bunch of anthropomorphic objects who are competing in a competition to win the grand prize of Dream Island, a luxurious island.
Please add and share your knowledge, but vandalism and unwanted edits may lead to consequences. If you have any problems, leave a message on one of our admin's talk page.
Note that this wiki is for canonical BFDI information only. However, you're welcome to post fan-made materials on the fan page, your blog, or the fan fiction wiki.
For official BFDI news and information, check the links below.
Official links
BFDI wiki in other languages
Related wikis
Scroll to the bottom for more object show wikis!
Recent activity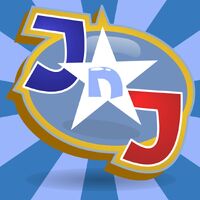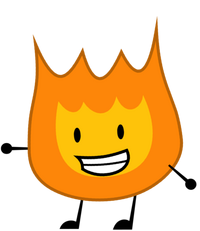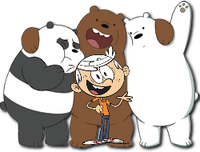 Community content is available under
CC-BY-SA
unless otherwise noted.