For the contestant and the only member of this team, see Teardrop.
"
Personally, I think Teardrop should be on her own team, all by herself, as punishment for joining late.
"
 
Tear Drop (stylized as TEAR DROP) is a single-member team in Battle for Dream Island: The Power of Two, consisting solely of Teardrop. The team was formed in "The Worst Day of Black Hole's Life" after Teardrop joined the competition as a penalty for her late arrival.
Member
Name
Gender
Voting icon
Ranking
Episode eliminated
Number of votes at point of elimination
Total votes
Teardrop
Female
TBA
TBA
TBA
Coverage
In "The Worst Day of Black Hole's Life", the team is formed after Golf Ball suggests that Teardrop should be on a team all by herself as punishment for joining the game late. Two has no problem with this and makes Tear Drop the seventh team.
The stacking challenge proves to be difficult for a solo team. Teardrop manages to stack three blocks, but Eraser knocks it down. Teardrop obliterates him with a laser gun in response. Later, when Tree says that his team definitely doesn't have the shortest stack, Teardrop sabotages Death P.A.C.T. Again's stack by firing a laser at one of their blocks. Black Hole, Marker, Fanny, and Lightning decide to get revenge on Teardrop for this, but Teardrop ends up obliterating all of them except Black Hole. However, the lasers have no effect on Black Hole, so he sucks up all of her blocks with ease. The only blocks left are the few on her stack, but just as Black Hole is about to suck them up, Teardrop jumps in front of it, making him stop. Teardrop realizes that Black Hole won't move any closer if she's in the way and proceeds to take more steps forward to make him back off. She gets too cocky doing this and slips on a banana peel, causing her to get sucked into Black Hole. Black Hole then sucks up her remaining blocks as he leaves. Eggy sees this all go down and recovers Teardrop, whom she smiles back at upon being recovered. Teardrop returns to her podium to find that she doesn't have any blocks left. After looking around to see how the other teams are doing, Teardrop sees that The Strongest Team on Earth. only has one block stacked and knocks it off their podium one second before the challenge ended. Fortunately for Teardrop, she is spared from a tiebreaker against a full team, as it turns out, Bell accidentally dropped a portion of Team8s' stack on her podium, making Tear Drop safe.
Wins and losses
Trivia
While the character Teardrop's name is usually spelled without a space, it seems the team name "Tear Drop" is spelled with a space.
Tear Drop is the only team with one contestant. Unless you count Another Name, but they quickly abandoned it and changed it to merge.

This also means this is the smallest team in the entire series to last a whole episode, with only one member.

Even with one contestant, her solo team managed to stay safe in their debut episode.
This is the only team in TPOT that wasn't formed in "You Know Those Buttons Don't Do Anything, Right?".
Tear Drop is the only team in TPOT that has a contestant who competed in the second half of BFB.
This is the only team in TPOT to not have an armless member and the third team overall after Have Cots and Newbie Alliance.

Coincidentally, Teardrop is on all three teams.

Tear Drop, FreeSmart, and are the only teams where every member is one gender, being female.
Tear Drop is the fourth team with a contestants' name, after Team Ice Cube!, The Losers!, and .
Tear Drop is the second team to have no members voiced by Michael Huang, after Death P.A.C.T. Again.

Both are also the only teams made up of contestants who were trapped in the TLC in IDFB.

Tear Drop and Are You Okay are the only teams without anyone whose name ends in -y.
Tear Drop is the first team in TPOT to have a name that is chosen by the host, instead of the contestants.
Jingle
Gallery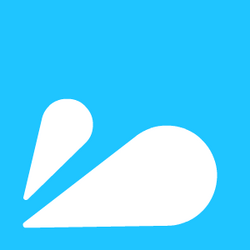 Click here to view the gallery.
---
Teams

TFI
Murderer Trout • Yelling Beavers
BFDI
Squashy Grapes • Squishy Cherries • Another Name
BFDIA

FreeSmart

FreeSmart • Team No-Name • W.O.A.H. Bunch
BFB
A Better Name Than That • Beep • Bleh • Death P.A.C.T. • Free Food • iance • Team Ice Cube! • The Losers! • Have Cots • Have Nots • Newbie Alliance
TPOT
Are You Okay • Death P.A.C.T. Again • Just Not • Team8s • The S! • The Strongest Team on Earth. • Tear Drop