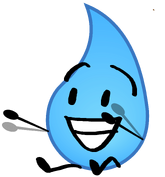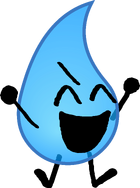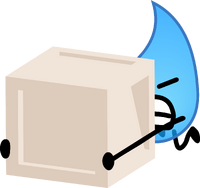 Have you ever been struck by a meteor?
My Profile
Hello, my name is AnonymousUser the II, formerly known as AnonymousUser987654321 and I am a wiki user on the BFDI wiki. My favorite object shows are Battle For Dream Island (duh), Inanimate Insanity, and Animated Inanimate Battle. My main OCs are Lipstick, Ginger, and Robot Leafy and I have LOADS more. Anyways, that's all I have to say about myself. Oh, and I like Bendy and the Ink Machine. If you're a fan of horror games, I suggest you go check it out. Thank you for taking the time to read my profile!
Votes
Who I voted for
Which episode
Why
Regret?
Success/Failure
Who got eliminated instead
BFB 15
I still didn't forgive the fork-throwing thing.
Yes
Failure
&
BFB 16 (to debut)
None of my favorites made the cut, so I voted for Battery and Winner on separate YouTube accounts.

Battery because their design isn't over-the-top and goes well with the rest of TPOT's competitors. Plus, they are very cute.
Winner because they were going to win anyways, so I went with the crowd.

No (Battery)

Yes (Winner)

Failure

(Battery)

Success (Winner)

BFB 17 (who to save)
Favorite of the ones up for elimination and deserves undying protection.
No
Success
BFB 18 (who to save)
Flower is going to inevitably be safe anyways, and even though I like her a lot, I voted for Taco because she was the second best of the bunch.
Yes
Success
BFB 19 (who to save)
First off, I completely forgot I was going to vote for Lollipop. Second of all, I tried to save Gelatin because he's improved since BFB 16 and adds a more positive spin to BFB. Also, I presumed he wasn't going to get as many votes.
No
Success
BFB 20 (who to save)
Originally, I voted for Flower, but changed my vote to Blocky because the so-called "mean" characters barely get any love, even though Blocky was the least out-of-character in this episode.
No
Success
BFB 21 (who to save)
This was honestly a hard choice. I initially voted for Firey, but I wanted to change my vote to Flower, but I forgot to. Eventually, I changed my vote to Taco because she's gotten better in this episode, considering her usual post-split jerkiness from the last few episodes. Also, she stood up for Woody when Blocky was being mean to him, which was nice.
No
Failure
BFB 22 (who to save)
I was surprised by the spot-on character development Leafy went through in this episode. Of course I had to vote for her. And even though I don't ship Fireafy, It's nice that they're friends again.
No
Success
BFB 23 (who to save)
This one was tough. No way was I going to vote for Woody and Flower's behavior forced me to drop her a little, even though she apologized. That leaves Firey and Blocky. I decided Blocky because he's one of the few decent characters left.
No
Failure
BFB 24 (who to save)
Teardrop's UFE with the three most overrated post-split contestants, huh? Wonder who I'll vote for.
No
Don't know

Votes are too close to call
Future votes
| Who I'll vote for | Which team they're on | Reason | Second choice |
| --- | --- | --- | --- |
| | To rejoin | He didn't deserve to go. Bring him back, guys. | |
| | |
| --- | --- |
| | This user is a fan of Taco from Inanimate Insanity. |
| | |
| --- | --- |
| | This user is a fan of Apple from Inanimate Insanity. |
Other rejected OCs
Adhesive Band-Aid - Kind and compassionate. Always looked out to those who get hurt, no matter how small the injury.
Alarm Clock - A massive scaredy cat. Tends to scream over small things. Her incessant screaming gets on others nerves.
Big Red Button - Kooky and nutty. Always wanted people to press her, which her peers always refused to do.
Birth Certificate - N/A
Boxing Glove and Spring - An armless boxing glove attached to a legless spring. Always insisted on doing things their own way and often fought with one another.
Camera - Eavesdropper. Liked to invade other's privacy. Could also fly for unexplained reasons.
Cracked Record - A broken record disc with a speech symptom, often repeating himself multiple times.
Deku Shield - A wooden shield often used by others to protect themselves from harm. Easily annoyed, but meek and sensitive. Breaking will not kill her.
Director's Hat - An over-the-top, no-nonsense director who acted like he was the most important object around. He judges people based on how much potential he sees in them. He also likes to watch and make movies from time to time and is a huge fan of the theater and drama.
Eyelash - A giant black eyelash.
Foam Finger - An always-shouting, red foam finger who is a huge sports fanatic. She will only talk about something other than sports whenever she wants, which is usually never.
Hammy - A leg of ham who acted exactly like his namesake.
Keychain - N/A
Meat Grinder - A cocky and competitive meat grinder who wanted to be better than everyone. He experiences mild to serious sickness issues at times.
Monster Costume - Thinks he's a real monster. Only communicates by making guttural growling noises.
Mustache Wax - Very vain, pompous, and a total perfectionist. If even a spot of dirt touches his mustache, he'll go nuts in an attempt to clean it. His legal name was Walton.
Office Chair - Fun-lover. Enjoys spinning around in circles.
Oven Mitt - An skilled, granny-like chef. She enjoys making meals for her peers, but has a secret murderous side, as sometimes, her meals contain those she's murdered unsuspectingly.
Phone - Could not talk and instead communicate by making beeping and buzzing sounds. Tends to be used as an actual phone, which leads to her acting cynical and depressed.
Pineapple Soda - N/A
Purse - An effeminate purse who was actually a boy. He tends to act like an upper-class lady and speak with a fake British accent.
Sandbox - N/A
Stacked Boxes - A trio of cardboard boxes stacked on top of each other. They all have trouble cooperating, which usually leads to chaos.
Tapestry - A clairvoyant teenage girl who woke up one day with psychic powers.
Tea - Is tea, drinks tea, likes tea. Also has a British accent, like Telly and Umbrella.
Texas-Style BBQ Ribs - Talks in a thick Texan accent and liked to make grilled foods, like steak and ribs. Replaced by Beans.
Tiara - A snotty and uppity girl who wanted people to treat her like a princess. She's not a real tiara and is actually made out of plastic.
Totem - N/A
Episodes
Elimination order
WARNING: SPOILERS LIE BELOW! PROCEED WITH CAUTION!
Scroll down...
Cherry (23rd, second eliminated in Riddle Me This)
Jigsaw (22nd, third eliminated in Quick, Draw!)
Skull (21st, fourth eliminated in Piece It Together)
Mario (20th, fifth eliminated in Under New Management)
Milkshake (19th, quit in Who You Gonna Call?)
Washer (18th, sixth eliminated in Who You Gonna Call?)
Beanie (17th, seventh eliminated in Sled Race)
* (16th, eighth eliminated in I.O.U. an Apology)
Magic 8-Ball (15th, ninth eliminated in Potion Perils)
Candle (14th, tenth eliminated in Welcome to YouTube)
Walten Jr. (13th, eleventh eliminated in Storytime!)
? (12th, twelfth eliminated in OS 14)
Remaining contestants
Red Falcons/Dysfunctional Dynamos
Toothbrush (team captain)
Blanket
Speech Bubble
Lipstick
Snowman
Aloe
Blue Cobras/Yellow Carps
Rook
Arcade Cabinet
Grapes
Ginger
Wisp (debuted in Who You Gonna Call?)
Lost Sock (first eliminated in Running 'Round in Circles, rejoined in I.O.U. an Apology)
Community content is available under
CC-BY-SA
unless otherwise noted.