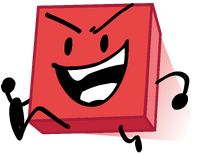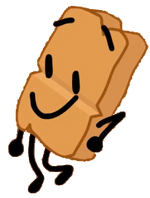 Pool
If your looking at my page push this
BFB Voting Order
| Episode | Contestant that I voted for | Reason | Result | Regret |
| --- | --- | --- | --- | --- |
| 1 | | I hated how almost almost all of her lines were "I hate you". I thought the joke got old fast and thought that would be the only thing Fanny ever did. | Failure | At first yes, a lot of regret, then BFB 13 made me not care. |
| 2 | | She was making her team do stupid jobs and wouldn't stop pointlessly pulling Woody's tongue when she could've licked a jawbreaker herself. | Success | No |
| 3 | | He never really helped the team at the time and I could do without him. | Failure | No. |
| 4 | | For not appearing in the episode and therefore not helping Death P.A.C.T. help block the forks. | Failure | Nah |
| 5 | | To save David. | Success | YES |
| 6 | | To save Loser and cause I didn't care about her. | Failure | No |
| 7 | | To save Golf Ball. | Success | No, though I wish I voted Basketball. |
| 8 | | She's boring and bland and I don't like her. | Failure | Nah. Even tho I like her now. |
| 9 | | To save David. | Failure | No |
| 10 | | To help BEEP and so she could make up for her lost potential. | Success | Yes since she ended up not going to BEEP and has done nothing since returning. |
| 11 | | She's bland, boring, is just there. | Failure | No. Yes she's improved but she was still lame enough to deserve it. |
| 12 | | Honestly, I was really liking his screentime in BFB 12 but he was still the best choice out of everyone, he still rarely helped in contests and is the least good. | Success | Nah |
| 13-14 | | Nothing against her, she just happened to be the one with most votes next to Dora. | Failure | No |
| 15 | | Idk boring I guess. Definitely doesn't deserve being safe first again. | Failure | Not even a little |
| 16 | | They seemed cool, pretty much grew up with VHS tapes. | | Nah, but if I could pick again I'd probably do Camera I guess. |
| 17 | | Saving characters now. Would've done Teardrop but had to vote Balloony when I saw the results. | Failure | No, deserves to stay. |
| 18 | | Woody is in good hands so had to vote him. | Success | No |
| 19 | | Best girl. | Success | No |
| 20 | | Best boy. | Success | No |
| 21 | | Besides being best boy, desperately had to keep him from leaving. | Success | No |
| 22 | | Honestly I'm getting a little bit bored of Teardrop, but at the same time she's the only one still on this team that I like, so her by default. | | No |
Working on it. And going to use idea from User:Isabeljolly115 where I list down every rank I ever made in a gallery.
Put episode and character galleries in chronological and episode order respectively. Along with getting rid of blurry or black bordered images.

Also split the character galleries by season.

Include non-canon based stuff in galleries and character pages (like a characters appearances in shorts).
Fix rankings of characters who didn't join BFDIA. They're supposed to be ranked based on the original results, but some characters are ranked after the contestants who couldn't compete were removed.
Go over all character coverages.
Just fix everything about the Announcer. His ugly main page, his gallery, his relationships.
Add the missing character variations.
Community content is available under
CC-BY-SA
unless otherwise noted.