Welcome
Hello, Mattkilledme!!!, I'm an admin of the Battle for Dream Island Wiki. Welcome and thank you for your edit to Match!
If you need help getting started, please read our rules, see our help pages or contact me or another admin here. For general help, you could also stop by Community Central to explore the forums and blogs.
Also, on talk pages like this, remember to sign your messages by typing four tildes (~~~~), which will automatically insert your username and the current date. Again, leave me a message if I can help you with anything. Please enjoy your time at Battle for Dream Island Wiki!
Catworld (talk) 02:40, November 16, 2019 (UTC)
Matt, stop
You're giving the vandal attention, which will make him continue to do the bad things he's doing.
Amer1ciuM 21:48, December 23, 2019 (UTC)
Hey
I heard you got vandilized :C User:Kirby_da_ball_1234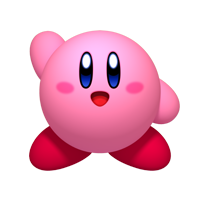 (Talk with me? Poyo! you can!) 17:31, January 25, 2020 (UTC)
I did, in fact, get vandalized! It was the stupid vandals that did it! They must be blocked! Oddguyoutwithsoda (talk) 17:34, January 25, 2020 (UTC)
Warning (first offense total)
Don't use profanity, even when censored via asterisks. — GopluXPoplu | Talk | Contributions | Rules | 01:36, March 16, 2020 (UTC)
Stop Hating Donut!
Why do you hate him! He's very nice and resposible!
By the way,

Leon100906 (talk) 07:28, March 16, 2020 (UTC)
It's because he is a male version of Flower and isn't a great host a single bit! Oddguyoutwithsoda (talk) 12:50, March 16, 2020 (UTC)
Are you sure? He doesn't act like flower from BFDI anymore and is now NICE! so DON'T! (Recommended: Watch the whole BFB again.) Leon100906 (talk) 12:52, March 16, 2020 (UTC)
Hey
I added your name to this template because I know you love Fanny so much. OfficalBalloony459 (talk) 21:57, May 1, 2020 (UTC)
| | |
| --- | --- |
| | THIS USER LOVES FANNY WITH ALL THEIR HEART, JUST LIKE NICK, STORMZ, GMO666, ODDGUY, SPECIALZZ AND SYTH! THEY WANT FANNY TO WIN BFB/TPOT AND RULE THE WORLD BECAUSE SHE IS AMAZING! GO FANNY! YOU MAKE BFDI AWESOME, AND THE WORLD WOULD BE A WORSE PLACE IF YOU NEVER EXISTED! |
Warning (second offense total)
Don't be disrespectful to other people. And profanity via media link is also against the rules.
Warning (third offence total)
Do not add overly long templates into comments on article pages. Another violation of the rule will result in a temporary editing ban. Come on everypony, let's smile smile smile! 16:52, May 17, 2020 (UTC)
Community content is available under
CC-BY-SA
unless otherwise noted.